Quality Commitment
FairyLocus Austria Crystal Pearls
FairyLocus Austria Crystal Pearls are made from austrian crystal without any other impurities. Each pearl has been screened by FairyLocus layer by layer to ensure its delicacy, fullness, purity and transparency.Austria crystal pearls  are mostly used by design of luxury brand jewelry, clothing and bags. It were absolutely gorgeous for any occasions.
Austria crystal pearls preferable substitute of the delicate and shiny characteristics of natural seawater pearls like Ayoka, South Sea Pearls and Tahitian Pear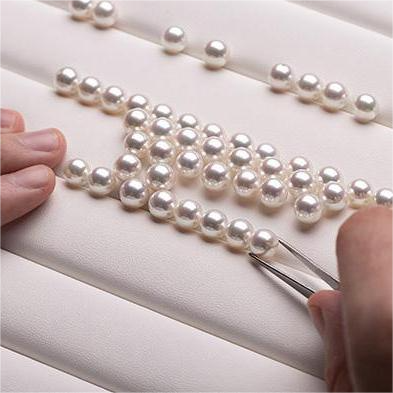 FairyLocus Natural Pearls
Fairylocus pearl means Elegance Never Fades. Our pearls are cultivated from the primary headwater source. The high quality water source make the pearl less blemish and excellent gloss. Only 2% of pearls are truly qualified in terms of roundness, luster and flaws due to our careful selection process. Each pearl almost naturally precious and flawless.
Fairylocus Gemstones
Fairylocus artificial gemstone is lab created diamond, absolutely no inclusions, excellent alternative to natural gemstones. Only 1% stone will be selected by FairyLocus with precious cut that reveals classic and elegant. FairyLocus cut out the middleman by going directly to the source for premium artificial stone. We pride ourselves on creating the most brilliant jewelry for every lady.

Fairylocus 

18k Gold Vermeil Filled

Not to be confused with regular gold plating. A high-grade, stable alloy. Specially gold filled technology to be worn every day, forever. More durable than other regular metal, thus it will reduce scratches and will continue to maintain its champagne gloss.
Fairylocus 

Sterling Silver

925 Sterling Silver is a lightweight metal made of 92.5% pure silver. It's highly durable and designed for everyday wear. As a highly durable precious metal, and can effectively reduce the chance of allergies.