FairyLocus Austria Crystal Pearls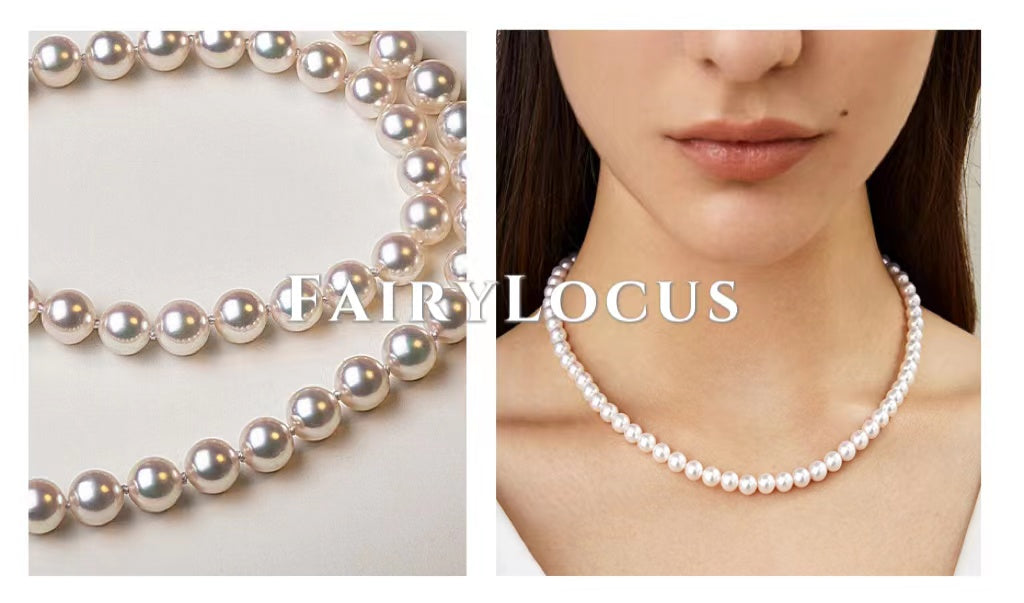 About
FairyLocus committed to create affordable luxury artisan gem jewelry for every lady. Luxury pearl jewelry is no longer prohibitively expensive luxury, than a lifelong romance from FairyLocus.
Austria crystal pearls  are mostly used by design of luxury brand jewelry, clothing and bags. It were absolutely gorgeous for any occasions.
Austrian crystal pearls are made from crystal without any other impurities. Each pearl has been screened by FairyLocus layer by layer to ensure its delicacy, fullness, purity and transparency.
FairyLocus crystal pearls preferable substitute of the delicate and shiny characteristics of natural seawater pearls like Ayoka, South Sea Pearls and Tahitian Pearl. Experienced jewelry craftsmen strictly measure each process and accurately detect the finished product process. The whole string of pearls is uniform in size and closely spaced. We insist on creating "self pleasing" jewelry for every woman.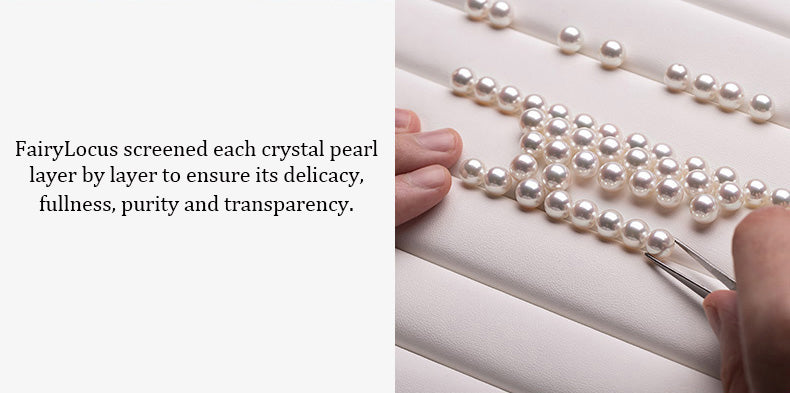 Personalized with custom sizes or engraving
We want your order to be made just the way you want it! Please review your personalization/engraving/special order information before submitting your order. Check spelling, dates and names carefully. You are welcome to contact us if you have questions before placing your order.
Generally, all Personalized (include size and engraving)items will be sent into production 12h after we receive the payment. Therefore, any cancellations after that time will incur a 30% material and processing fee within 24 hours. More than 24 hours, all of these are not refundable.